Pricing
These are some examples of pricing from L and J High Point Trophy Hunting Preserve. Be sure to view the PDF file for the current full list.
As always, feel free to contact us with any questions or special accommodations.
205" wide buck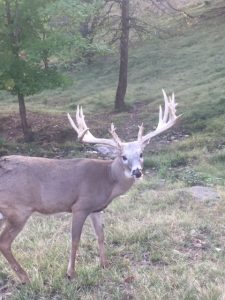 B17. 180's with matching drops! $4800
Clubber – 250" – $6000
1721 – Nice 140's buck – $2600
225" tall and wide
B6. 175" wide buck with flyers. Wow!